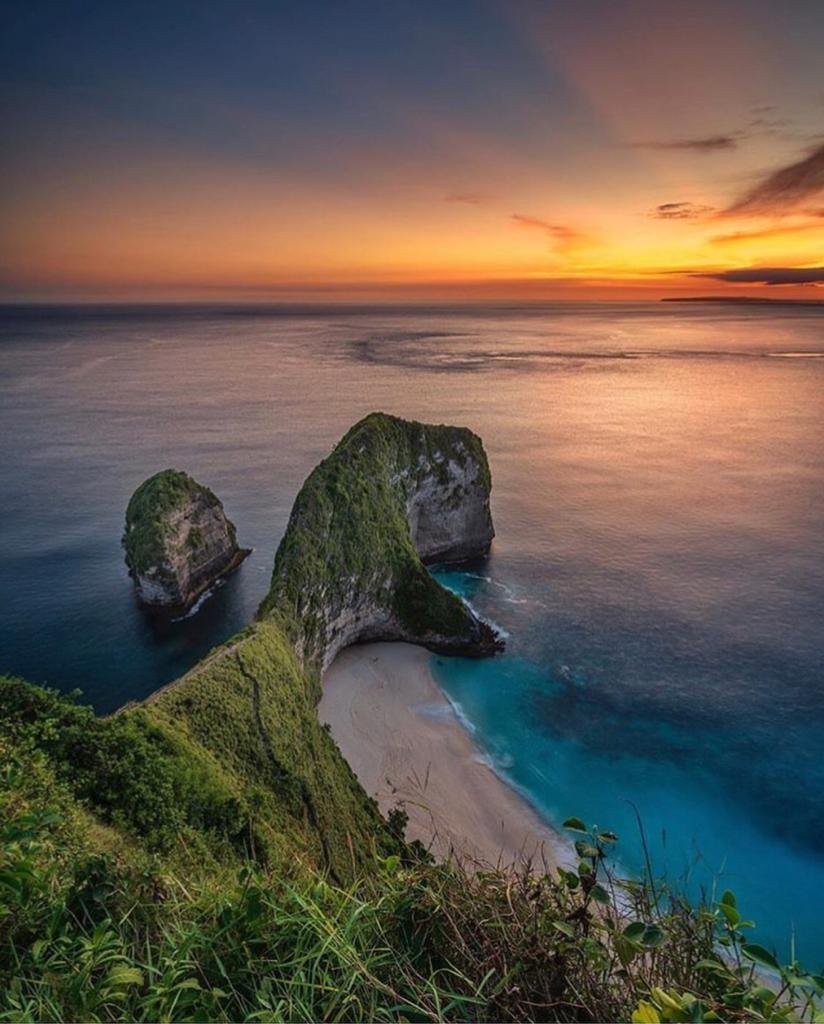 Penida 2 Days + Snorkeling
Penida 2 Days + Snorkeling  is a complete tour package with a combination of West – East Nusa Penida and also snorkeling. This is one of favorite tour packages, we will take you to visit the best tourist attractions in the western and eastern parts of Nusa Penida which are famous for their very beautiful panoramas. On this tour We will also take you to see the beauty of the underwater Nusa Penida. Colorful fish and beautiful coral reefs
Penida 2 Days + Snorkeling
Penida 2 Days + Snorkeling  is a complete tour package with a combination of West – East Nusa Penida and also snorkeling. This is one of favorite tour packages, we will take you to visit the best tourist attractions in the western and eastern parts of Nusa Penida which are famous for their very beautiful panoramas. On this tour We will also take you to see the beauty of the underwater Nusa Penida. Colorful fish and beautiful coral reefs
POINT OF INTEREST
The First Day
Kelingking Beach

Broken Beach

Angel's Billabong

Crystal Bay
The Second Day

Diamond Beach

Molenteng & Tree House

Atuh Beach

Teletubies Hills
 Snorkeling Spot

Gamat Bay

Crystal Beach

Manta Point
INCLUDED :

Comfortable Return Transfer From Your Hotel with Private Car

Ticket Return Transfer Fast Boat to Nusa Penida

Private Car with Good A/C during tour in Nusa Penida

English Speaking Driver / Local Guide

Entrance Fee to all site

Lunch at Local Restaurant

Snorkeling Equipment

Local Guide for The Snorkeling

Boat for Snorkeling

Mineral Water

Villa to stay with swimming pool

Breakfast

Private Tour (will not combine with other guest)
08.00 – FastBoat Go to Nusa Penida
08.40 – Arrive at Nusa Penida
09.00 – Start the tour
10.00 – Visit Kelingking Beach
11.30 – Visit Broken Beach
12.30 – Visit Angel's Billabong
13.30 – Enjoy Lunch
14.30 – Continue the tour
15.30 – Visit Crystal Bay
15.45 – Do the snorkeling activities
18.00 – Enjoy Sunset at Crystal Bay
18.40 – Our driver take you to the villa and take a rest for the trip tomorrow
07.00 – Driver Pick you up from the villa
08.00 – Go to east side of Nusa Penida
08.40 – Arrive at Atuh Beach
10.00 – Visit Diamond Beach
12.30 – Visit Tree House Molenteng
13.30 – Enjoy Lunch
14.30 – Continue the tour
15.30 – Visit Telletubies Hill
16.00 – Go to nusa penida port
17.00 – FastBoat Return to Sanur
18.00 – Arrive at sanur port
18.10 – Our driver transfer you to your hotel
Area Covered for Pick Up :
Seminyak, Legian, Kuta, Nusa Dua, Jimbaran, Pecatu, Sanur, Ubud, Canggu, Denpasar, Benoa Harbour, Airport
Please contact us for pick up in different area
Terms Payment
Payment is Cash Payment
Payment is on the day itself with our driver
Payment with other currency will convert based on daily exchange rate
TESTIMONIALS
Great day in Nusa Penida
I recently had the pleasure of embarking on a guided trip in Nusa Penida with Komong, and I must say, it was an experience that exceeded all my expectations. From the moment we met, it was evident that Komong was not just a guide but a true expert and enthusiast of Nusa Penida's rich natural beauty and cultural heritage.
Komong's knowledge of the island was truly impressive. Throughout the trip, he shared captivating stories about the island's history, its unique flora and fauna, and its local customs. His passion for Nusa Penida shone through in every detail he provided, making the journey even more immersive and meaningful.
One of the highlights of the trip was exploring the breathtaking natural landscapes that Nusa Penida is renowned for. Komong guided us to awe-inspiring viewpoints, pristine beaches, and hidden waterfalls that seemed straight out of a postcard. His understanding of the best times to visit each location allowed us to witness the island's beauty at its peak. The stunning panoramic views of the ocean, the towering cliffs, and the crystal-clear waters will forever be etched in my memory.
What truly set Komong apart was his ability to tailor the trip to our preferences and needs. He took the time to understand our interests, making sure to include activities and sights that catered to our desires. Whether it was snorkeling with vibrant marine life, exploring mystical caves, or indulging in local cuisine, Komong always had the perfect plan to create a well-rounded and unforgettable experience.
Komong's professionalism and attention to detail were evident in every aspect of the trip. From the well-organized itinerary to the seamless transportation arrangements, everything ran smoothly, allowing us to fully immerse ourselves in the beauty of Nusa Penida. His friendly and approachable nature made us feel comfortable throughout the journey, fostering a warm and enjoyable atmosphere.
I cannot stress enough how much I appreciated Komong's dedication to sustainable tourism. He emphasized the importance of preserving Nusa Penida's fragile ecosystem and supporting local communities. His commitment to responsible travel practices was evident in his choice of accommodations and the respect he showed towards the environment and local customs.
In conclusion, my guided trip with Komong in Nusa Penida was an extraordinary experience that I would highly recommend to anyone seeking an adventure off the beaten path. Komong's expertise, passion, and personalized approach made the journey truly unforgettable. If you're looking to explore the hidden gems of Nusa Penida while having a knowledgeable and reliable guide by your side, Komong is the perfect choice. Trust me, you won't be disappointed! Great Driver too!
Giorgio
Nusa Penida Trip

It was a great day spent with profesional guide and driver. so helpful, nice, and fun. The trip was a memorable experience.
Rachel
Good Experience
Very good experience overall. The guide was polite and helpful. Also , he took great pictures for us! The pick up and drop from the harbour was hassle free
Rishi
Last minute deals
Agus really good to manage time even in high season and very last minute deal. Last Lebaran having a short trip to Penida with 15pax, Agus handle us very well, highly recommended local tour guide.
Chintyabuble
Great Service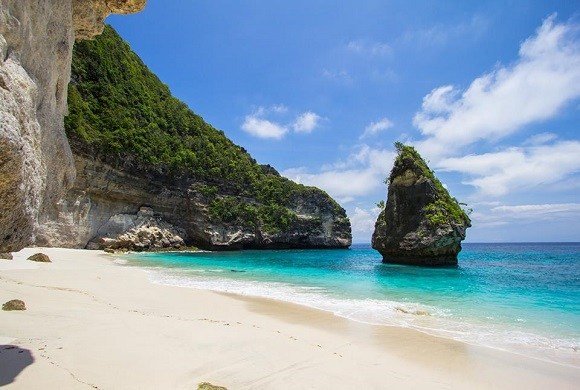 I had the best Nusa penida experience here with Komang! Right from being prompt to pick us up at the pier to ensuring we come to a clean and airconditioned car since it was extremely hot! He was just perfect. He showed us a lot of side of Nusa Penida and also ensured we had a comfortable day tour! He ensured we dont miss out on anything.
Nikhi
Best Guide!!!!

Ontime dan rapi, perjalanan aman terpercaya, Bli Komang is the best guide, sangat tau estimasi waktu sehingga bisa sampai ke semua tujuan dan skill fotonya oke banget, got a lot of great photos and very helpful, definitely see you again!!!!
R
Great trip!
I just had the best Nusa Penida Trip! it was a 2 days and 1 night trip where we explore the western and eastern part of Nusa Penida. The tour guide is so helpful, kind, and informative. He even allowed us to go somewhere not in the list.
Very recommended!
Naufal
Fast response
Fast response, guide ramah dan tau spot foto menarik. Bonusnya skill foto guide nya juga oke. Guide juga tertib dengan itinerary, perjalanan jadi tertata dan on schedule. Next time kalo mau berkunjung ke Penida akan pakai jasa dari sini lagi pasti. Oh ya buat harga paket worth it banget.
Dewi
Terima Kasih Agus Tour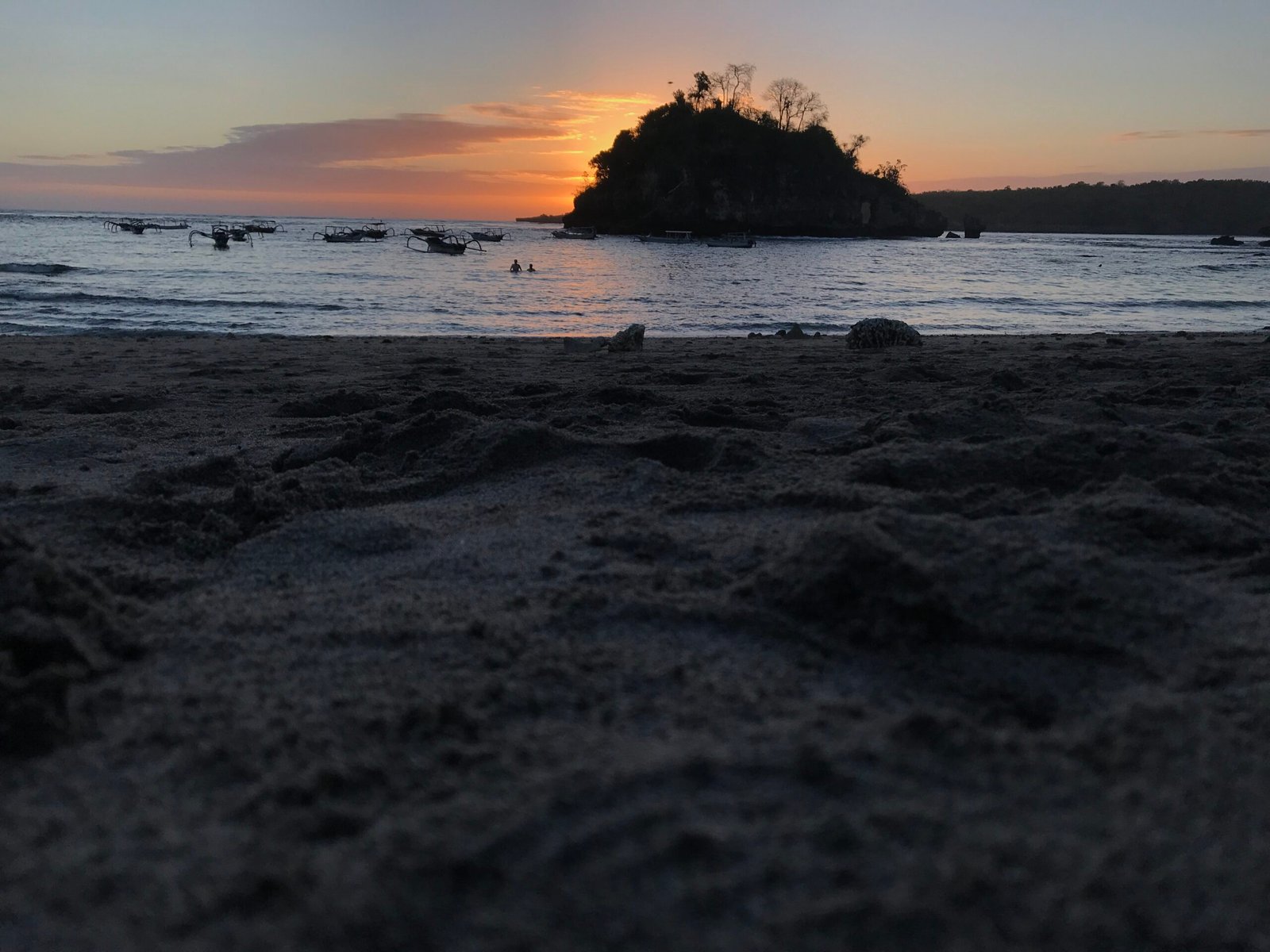 On time dan rapi schedulenya… Next time kesini lagi
Ahmadi
Great Tour Guide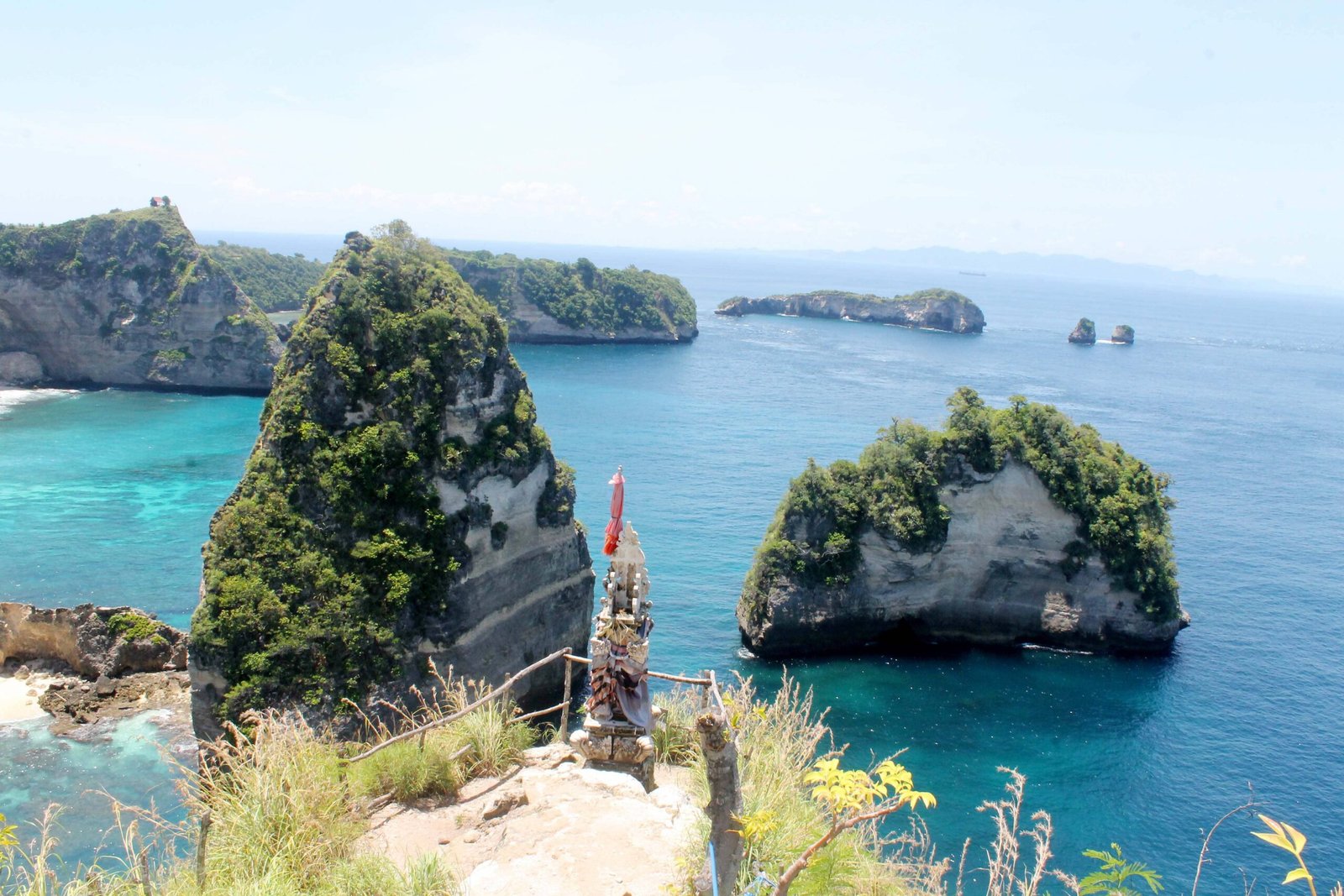 Tour guidenya baik dan ramah… Mantap betul deh pokonya
Rini
Sangat Ramah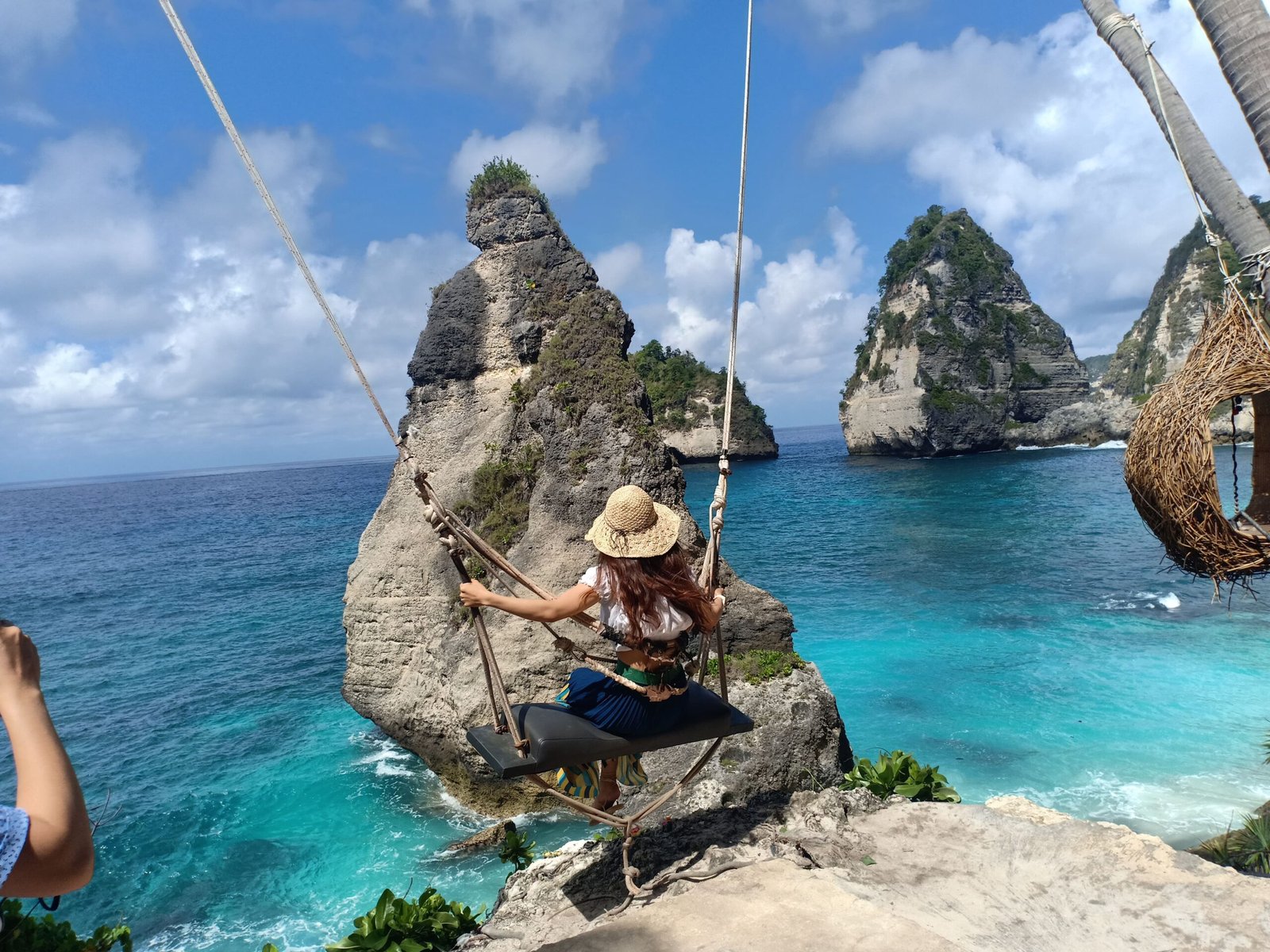 Pelayanan yang ramah, penjemputan tepat waktu… Padahal jauh bgt jemputnya ke Ubud. Pemandangannya bagus banget, panas dan capek jadi hilang
Anisa
Terima Kasih Penida Agus Tour

Pengalaman tour ke Nusa Penida yang sangat berkesan, tour guide (Pak Komang) sangat ramah dan helpful, fasilitas cukup bagus. Sangat recommend, all arranged by Penida Agus Tour
Alex
Very friendly and helpful
One of the most memorable experiences. The tour guide is very friendly and very helpful. Thanks to Mr. Komang we got a lot of great photos. Thank you very much
NAN
Extraordinary View
Nusa Penida really presents an extraordinary view… Even though the sun is very hot but it's worth it. Thank you Agus Tour…
Rachel